Study & Career Counselling
What comes after school? Which subject is the right one to study? What opportunities are there in Germany for vocational training or dual studies? These and other questions are asked by students in the graduating classes of DS Hurghada.
With the GIB diploma, the Mixed Language International Baccalaureate, the doors of universities worldwide are open to DSH graduates. DSH is one of the few schools to offer the IB Diploma in German.
To best support students and parents in their decision-making process, DS Hurghada offers a three-tiered model for academic and career counseling:
Individual, personal counseling for students and parents.
Information and counseling events (e.g. study counseling week)
Gathering practical experience (student exchanges and internships)
Individual counseling of students and parents
In personal counseling sessions with our study and career advisor, students and/or parents can receive advice on their individual situation with its specific questions. The study counseling is primarily aimed at students and parents in the upper school in grades 10, 11 and 12.
Information and counseling events
We regularly offer our own information events for students and parents at the DSH in order to provide information about the school-leaving certificates of the DSH as well as the possibilities for taking up studies in Germany but also in Egypt or in other countries.
We organize the participation of our students in DAAD study information events as well as in career and study fairs in Cairo.
Our educational partner, the Emden-Leer University of Applied Sciences, is available as a contact person during the study counseling week. Birte Engelberst, the university's student advisor, is usually available to students and parents for a week of exchange and discussion.
Gathering practical experience
Together with our educational partner, the Emden-Leer University of Applied Sciences, we organize a student exchange with a university internship for DSH students. Together with students from the Emden-Leer University of Applied Sciences, the students work on projects and thus get to know the university and the university environment.
For grades 9 and 10, an annual internship is offered. This gives the students the opportunity to gain experience in the working world for around two weeks and to get a taste of a profession.
DSH consulting services
Our study and career advisor Felix Lindner is available to students and parents during office hours for a consultation.
Please make an appointment via mail to:
lindner@deutsche-schule-hurghada.de
The consultation hours are always on Mondays between 12 and 1 p.m.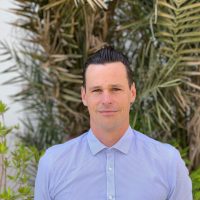 DSH education partner: Emden-Leer University of Applied Sciences
Emden-Leer University of Applied Science is the educational partner of the German School Hurghada. Around 4,500 students study at the two campuses in Emden and Leer in the north of Germany.
From biotechnology, electrical or chemical engineering, engineering physics, mechanical engineering and computer science to international management, industrial engineering or maritime operations and maritime technology – the range of study subjects at Emden-Leer is wide.
An overview of all study programs can be found online: Study offer at Emden-Leer University
The study advisor of the Emden-Leer University of Applied Sciences is available to students and parents of DSH as a contact person for questions. She provides neutral and open advice on the various options for studying or training in Germany. Interested parties can contact Birte Engelberts by e-mail: birte.engelberts@hs-emden-leer.de
Helpful links for study and career choice
Useful information on studying, training, internships and gap year opportunities in Germany (german):
General information about studying in Germany:
Information about the dual study program: