Welcome to Deutsche Schule Hurghada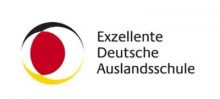 The German School Hurghada is a school similar to the German and Egyptian educational system with German as the focal language. The school is primarily aimed at children whose native languages are German and Arabic.
Culture and Encounters
Our Latest News & Events
Corona painting competition What does the Corona crisis mean for our future coexistence? How has the world changed? How should we deal with this pandemic
The school enrolment ceremony on September 22, 2020 took place under special circumstances this year. Due to the Covid-19 pandemic, students, parents and teachers had
School Features
What makes our school so special
The German School Hurghada is a school of encounter attended by students from different nationalities, religions and cultures in an environment of collaboration and acceptance.
The school building is located in front of Siva Grand Beach Hotel, the entrance is in the side street, opposite "Eibet" Supermarket. The building contains spacious classrooms on two floors, a computer room and cosy reading corner and relaxation areas.
Reliability and perfect assistance for development of skills – these are the main reasons why the DSH decided to organise the school day in a full time concept.